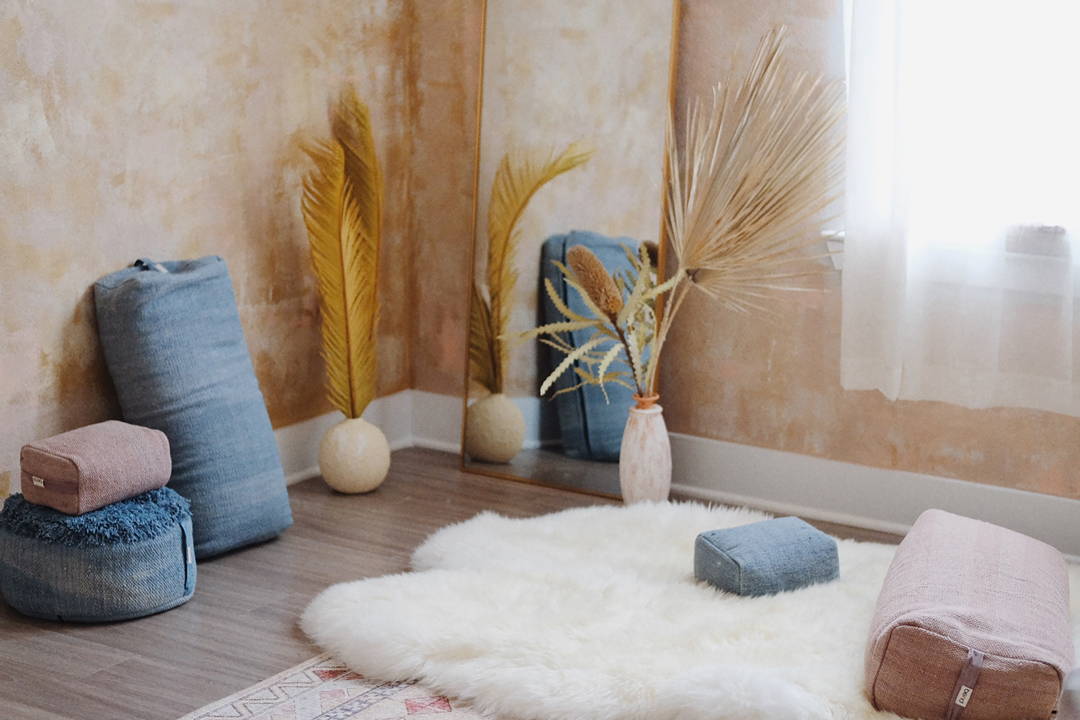 ---
At Bennd we believe in the transformational power of Ayurvedic medicine. In the realms of Ayurveda, a 5000-year-old traditional health care system, lies the art of Ayurvastra. Ayurvastra is the practice of using herbal, plant-based compounds to dye textiles.
The term "Ayurvastra" comes from two Sanskrit words: ayur, meaning "health" or "healing," and vastra, meaning "clothing" or "cloth." Thus, ayurvastra, or "healing cloth".
In the ayurvedic healing tradition, the skin is considered one of the five principal organs of the human body, responsible both for protecting us and for interacting with the outside world and deciding what makes it into your body and what doesn't. Ayurvastra, seeks to use the skin's semipermeable nature to support the body with beneficial compounds or substances.
Through the touch of our all-natural textiles, you absorb these traditional Ayurvedic medicines into your bloodstream, thus creating change in the body at the cellular level while you practice. So whether you are meditating or flowing, we invite you to say goodbye to your toxic yoga mat and Bennd with intention. Join our affiliate program to help us inspire change in the industry one yoga mat at a time.  
AFFILIATE BENEFITS:
We offer a 10% baseline commission on all net sales (excluding shipping, taxes, and returns), which you make through affiliate links on your sites
A variety of digital assets, a monthly affiliate newsletter which includes: special promotions, discounts, and early access to new product launches
VIP affiliate terms are available upon request
Bennd will issue a monthly payout via PayPal
Fill out our online registration form, and we'll be in touch as soon as we have approved your site. Let's create change together.